BETTERBALL GRAND FINAL 2016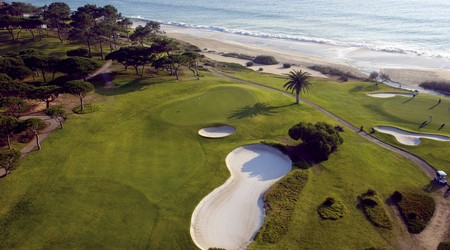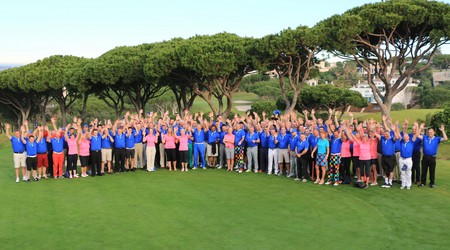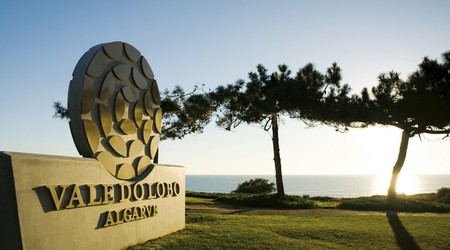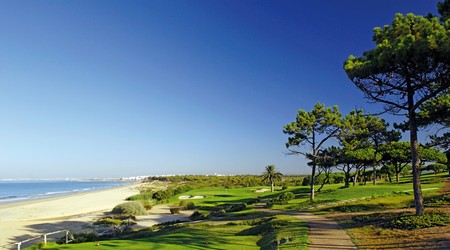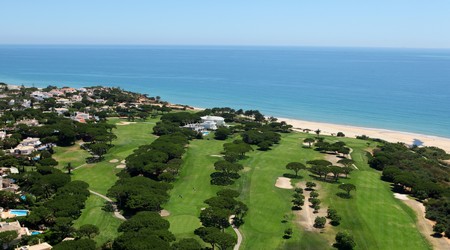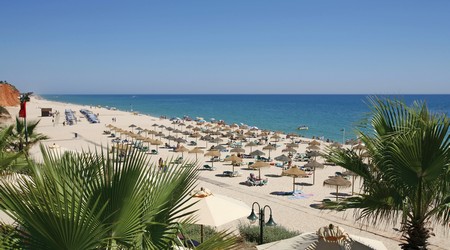 VALE DO LOBO 7th – 12th January 2017
GRAND FINAL INFORMATION
Congratulations again on winning through to the Grand Final of the Titleist FootJoy Matchplay Championship. Your prize will include return flights to Faro, optional shared hire car, five nights accommodation in the superb apartments at Vale do Lobo and four rounds of golf plus a practice round if your flight timings permit. The only provision you will need to make is for your food and drink, we will take care of the rest.
Please take a few minutes to read the following information. To make your trip run as smoothly as possible we need you to provide us with some information.
Hire Car
If you have requested a hire car it will be ready for you to collect at Faro Airport on your arrival and in order to speed up the paper work we need some details in advance. If you intend driving in Portugal please e-mail Janet on info@gmmltd.co.uk with your Driving Licence number, the date of issue and expiry and your Passport number and issue date and expiry date.
Airport Transfers
If you have told us that you prefer not to drive in Portugal we will meet you in the Arrivals Hall at Faro and we have arranged transport to take you to Vale do Lobo.
Accommodation:
Your accommodation will be in the very well appointed apartments on the Vale do Lobo complex - www.valedolobo.com - and each competitor will have a single room. Additional nights are available at a charge of £60 per person based on twin / double occupancy or £100 for a single room.
Additional persons
If you wish to bring a friend, partner or family member to Vale do Lobo the cost will £360 excluding
flights but including five nights accommodation based on two persons sharing a twin or double room,
shared hire car and the Presentation Dinner. If you wish to make a booking for an additional person,

please contact us asap as places are limited.

Insurance:
Please ensure that you have adequate travel and medical insurance cover for the duration of your stay in Portugal.
Handicap Certificates: Please remember to bring your current handicap certificate to Portugal.
Clothing:
The weather on the Algarve in January can be changeable and we advise you to bring some warm clothing and your waterproofs just in case. Dress code for the evenings is casual.
Dress code for the Presentation Dinner on Wednesday night will be LOUD SHIRT. Jacket & tie NOT REQUIRED.
Group Photograph:
We have organised for a group photograph to be taken on the 1st tee of the Royal Course on Wednesday at 09.00am.
Breakfast:
Breakfast is not included but The Spikes Bar serve a full English breakfast for approximately €10.
Buggies:
The use of buggies is permitted during the tournament and these can be hired for an approximate cost of €30 per round.
GPS yardage equipment:
The use of GPS and laser distance measuring equipment is permitted during the Grand Final.
Optional sweep:
There will be an optional daily sweep of 10 Euros per team or 5 Euros per person in the Individual competition.
Evening Activities:
You will be completely free to do what you wish in the evenings with the exception of Wednesday. We will recommend a different restaurant each evening for those who wish to remain as part of the group.
GOLF INFORMATION
Practice round - Saturday
We have reserved tee times on both The Royal and The Ocean Course from approximately 11.30pm on Saturday. If your flight times permit these can be booked on a first come first served basis on arrival at Vale do Lobo.
Competition Format
The Tournament will be played over 72 holes, two rounds will be played on The Ocean Course and two rounds on The Royal Course.
The Individual format will be Stableford with full handicap allowance.
The Team format will be Better-Ball Stableford with 90% handicap allowance.
The winners will be the Individual and Team returning the highest aggregate number of points. In the case of a tie there will be a count back over the last 18 holes, last 9, 6, 3, 1.
Tees: Men – TBC Ladies – Composite course
The Local Rules as defined on the back of the scorecard will apply throughout the competition.
Prizes
The winning individual and winning pair will receive a trophy and Titleist FootJoy product
The Runners Up and Third place will receive a trophy and Titleist FootJoy product
Start Times
Play starts at approximately 9.30am each day and the tee times for the first three rounds will be issued on arrival. In the final round teams will play in score order with the leaders going out last.