BETTERBALL - NORTHERN REGIONAL FINAL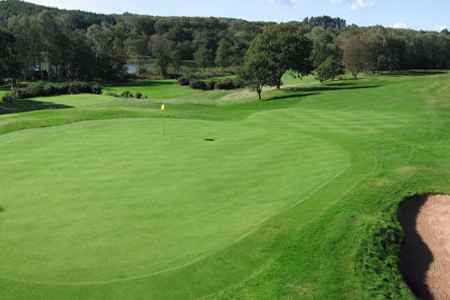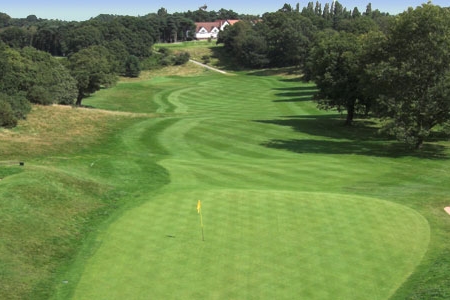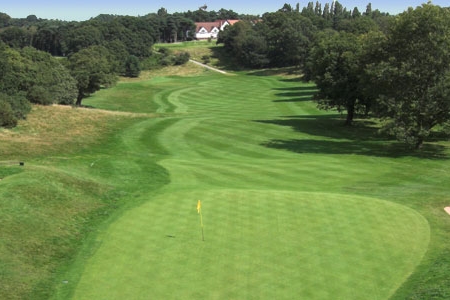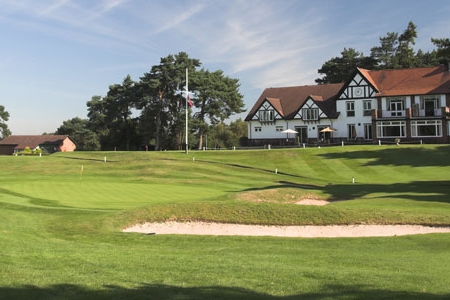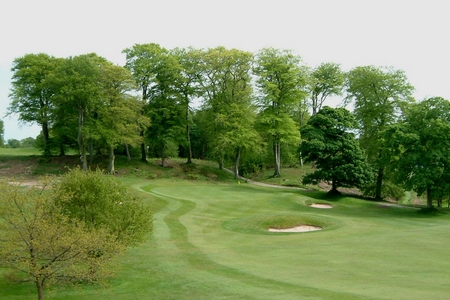 BETTERBALL - NORTHERN REGIONAL FINAL - WEDS 22nd OCTOBER
SANDIWAY GOLF CLUB, CHESHIRE
COMPETITOR INFORMATION
At the time of sending out this information some fourth round matches have not been completed. If you are not successful in reaching the regional final please ignore the following details.
Location: Sandiway Golf Club, Chester Road, Sandiway, Northwich, Cheshire CW8 2DJ 01606 883247
01606 883247
Practice Round: Sandiway have very kindly offered us a discounted green fee of ?25 per person for any competitor wishing to play a practice round. You will need to call the club office or professional shop on 01606 883247
01606 883247 to book a tee time in advance stating that you are a competitor in the Nike Golf Matchplay Championship.
Format: The scoring format will be Better-Ball Stableford with ? handicap allowance. Ladies will receive additional strokes being the difference between the mens Par and the ladies Par. These additional strokess will be added to handicap after calculating ? allowance. The Men?s Pars will apply and strokes MUST be taken in accordance with the Men?s Stroke Index.

Qualifiers: The winning three pairs will qualify for the Grand Final in Vale do Lobo in January.
Rules: The Rules of Golf as laid down by the R&A will apply along with any relevant Local Rules.
Tee Times: Click on ?Entries? above to view your tee time.
Tees: Play will be from the white or medal tees for men depending on the weather conditions on the day and from the red tees for ladies.

Handicap
: Maximum Men ? 24 Ladies ? 30
You will be required to provide up to date proof of your current handicap on the day. Please note it will not be acceptable to ask us to check your handicap on the internet.
Catering: Coffee and bacon rolls will be available on arrival and a two course lunch will be served following your round.

Dress code: There is no need to change into a jacket & tie after play. The presentation will take place within a few minutes of the last match finishing. Normal dress regulations will apply on the course.

Card playoff: In the case of tied scores places will be decided on a card playoff over the last 9, 6, 3, 1 hole/s as they appear on the scorecard regardless of starting tee. Any team losing out on a card play off will be invited to an additional event and have another chance to qualify.

GPS & Lasers: The use of GPS and laser rangefinding equipment which ONLY measures distance is permitted. Under the R&A Rules of Golf the use of smart phones and other devices which provide additional information such as wind speed/direction and distance taking into account gradient is in breach of the Rules of Golf.
Caddies: Caddies may be used but any catering will be at their own expense.

Buggies: The use of buggies is NOT permitted at the Regional Finals except on medical grounds and a valid, up to date medical certificate must be provided on the day.
Grand Final: The Grand Final will be played at the superb Vale do Lobo Golf & Beach Resort, Algarve, Portugal between Saturday 10th and Thursday 15th January 2015. The prize will include: return flights from the UK; hire car shared between two; five nights accommodation in the luxury apartments at Vale do Lobo; five rounds of golf including - a practice round on Saturday 10th if your flight time permits, two rounds on the spectacular Ocean Course and two rounds on the magnificent Royal Course; Welcome Drinks and Presentation Dinner; some great prizes for the winners and a lot of fun for everyone.
Contact at Regional Final: Mike Laney ? 07957 816283
07957 816283 Bryan Bull ? 07980 597285
07980 597285